So I found this really amazing book at an Antique store the other day--
BeBe: The Films of Brigitte Bardot
. She's my favorite bombshell of all time(with maybe the exception of Jane Fonda, but only in
Barbarella
). I mean, she embodied that whole new raw sexuality that emerged in Paris (and the rest of the world) as the war ended. Look at her affairs--Roger Vadim, Jacques Charrier, Christian Kalt, Serge Gainsbourg. Oh, and there were those two or three suicide attempts. Here's to the wild woman, the eternal sprite, Brigitte.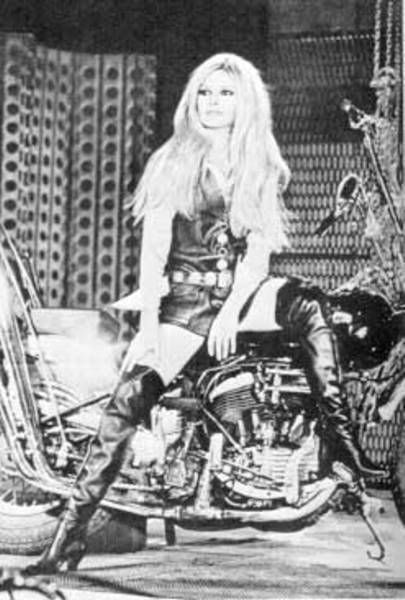 Now here are some of the ladies who whose looks were inspired by BB...
Olinka Berova... Julie Christie...
Marianne Faithful... Anita Pallenberg...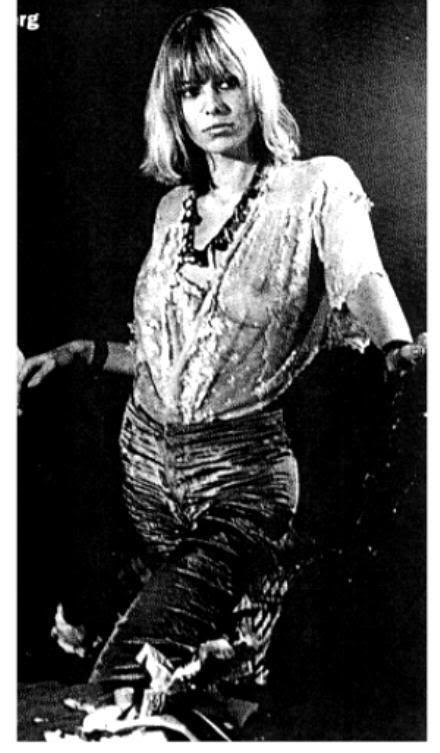 Verushka... Edina Ronay...
Ewa Aulin... Sharon Tate...